Do you sometimes find it difficult to include enough fruit and vegetables in your daily life? Then try a smoothie, especially the green smoothies are considered very healthy. They are made from green leafy vegetables, which are one of the healthiest foods we can eat.
Did You Already Know? The Advantages of Green Vegetables: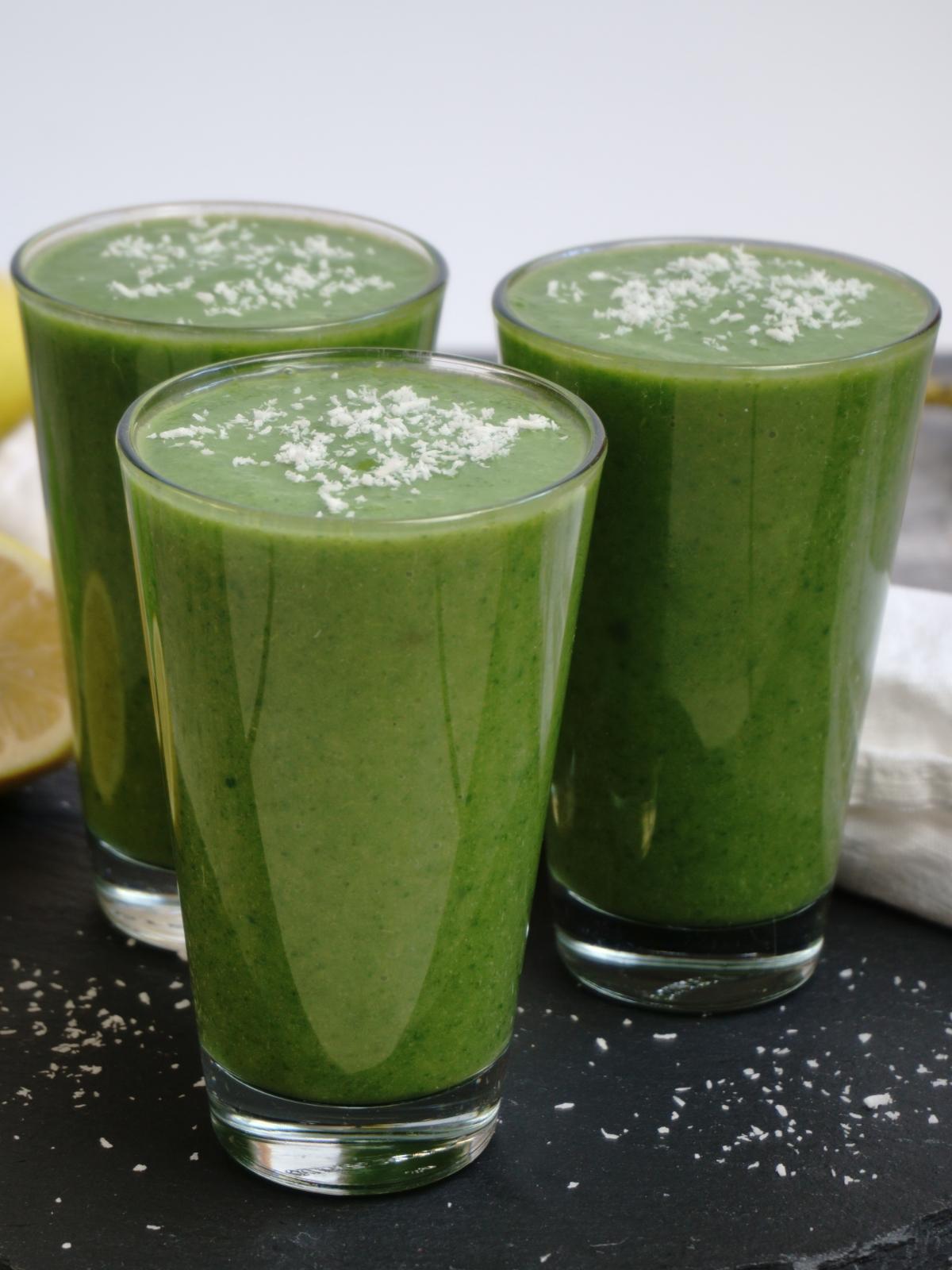 So, if you drink more green smoothies or generally include more green vegetables in your diet, you can expect positive effects:
Green Smoothies are Very Variable
The best thing is that green smoothies never get boring, because you can make them different almost every day. Omit or add ingredients, make them a bit thicker (then it would be a smoothie bowl to spoon them in), make them a bit more liquid, so you absorb a lot of water at the same time. As you can see, you can vary a lot, you only need a green base for the green smoothie. My recipe is meant to serve as a kind of incentive or inspiration, you don't have to use exactly the same ingredients and quantities as I do to get a green smoothie.
You will get about 33.81 fl oz (1 liter) of smoothie out of the given ingredients! Just put all ingredients into the blender and mix until you get a green liquid.
Have fun mixing it yourself!
Vegan Green Smoothie
Discover the benefits of a healthy green smoothies!
Ingredients
1

cup

mango

frozen if possible(140 g)

1

cup

pineapple

frozen if possible (140 g)

1

banana

1/4

avocado

1

zucchini

1 1/4

cup

spinach

110 g

1

cup

kale

85 g

1

fl. oz.

lemon juice

25 ml

1

tbsp.

maple syrup

approx. 20.28

fl oz

water

600 ml
Instructions
Put all ingredients in the blender and mix it!
If you like this recipe, I would be happy if you share it on Pinterest!